San Diego, (ColoradoNewsNetwork.com) - The Gildreds (Tom Gildred) Gildred of North San Diego. Both Tom and Carolina are denying an affair ever happened even after Gildred's wife flew the x-allege-lover to their Del Mar Rancho Santa Fe's home over a series of visits under the guise of tango dance instruction in 2016.
The x-allege lover is counter suing the Gildreds for over 7.5 million dollars claiming IIED, Defamation and Breach of Contract. (Allegedly billed to Gildred and his companies for the promotional benefits derived from the promotional leads stemming from the Gildred's frivolous lawsuit - Tom Gildred have subsequently Trademarked his name Tom Gildred™ a derivative associated with the lawsuit).
The Gildred couple have been accused of having fostered a relentless out of court harassment campaign which at first accounted for as a slap on the wrists for an underestimated extramarital affair allegedly between Tom's Wife Carolina Gildred and Michael Foster. Court papers and witnesses known to have been friends to Carolina and Foster confirmed they'd known each other for roughly 15+ years. Though the Gildred's court papers affirms she first met him at dance competitions in 2015.
The Gildred's sophisticated campaign included an alleged cover-up by an in-court frivolous lawsuit campaign design to harass and push the x-allege lover into a state of mental insanity. (Lawyer Seth: He'll either have to go completely crazy or come after you in which case he'll still be completely insane).
The couple is alleged according to court (REDACTED) documents filed by the x-Cooley Law Partner Attorneys Jennifer Bogue, Seth A. Rafkin Esq., The legal firm have Concocted a letter of Mental Diagnosis, "A Professional Opinion" from a Top Psychiatrist who (consequentially) happens to be the x-husband of Tom Gildred's wife Carolina (Then Carolina Garcia of Upscale living in Scarsdale New York). The letter states among other things that the x-allege lover is a case of Dangerous Erotomania. (A mental disease know to be consistent with women who have grown to lust at TV Celebrity status of mostly men in high social life). The Tango lover isn't known to have a history of mental illness and have not been seen by the psychiatrist Manuel Orlando (Dr. Redacted) named in the Gildred's court documents. There are other direct linking reports to the Gildred's blatant harassment campaign. As lately as In September 2019; of "2" consecutive police reports involving altercations between the Gildred's and their allege assailant where its allege the Gildreds and their Carlsbad Attorney Seth Alan Rafkin harass the defendant.
Rafkin defended the Gildred of San Diego who once was the CEO Tom Gildred San Diego's Largest health Li

nen company in "Emerald Textiles v Angelica Textiles", Tom Gildred of Gildredco and the Gildred Companies who's names are indigenous to that of ambassador (Argentine) Theodore Gildred, Sister Tory Gildred, and families Ted, Jen, Julie Gildred, Tory Gildred, Lynn & Phil Gildred.
Comments: The courts in New York her honorable Senior Administrative Judge Kaplan (Chan)
Full Story continues here:
Our Study on North San Diego Crime report

The story flamboyantly played up Tom Gildred and Wife as victims of an extortion attempt to extort Tom and his wife of 10k and the Foster Tango guy had become unhinged in the interview which lawyer Seth Rafkin - responded.
Was this a deterrent i.e. cover-up al be it "alibi? To a more sinister out of court criminal intent? Coincidence of intent?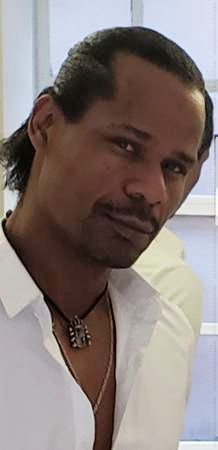 In the meanwhile the Tango allege love faced a litany of circumstantial circumstances from death threats, landlord suddenly cancelling his apartment lease, to questionable loss of clients. The tango instructor's life as an NYC Dance instructor for 20+ years was over and he had no one to blame for each defaming public action against his character. The Tango instructor was refused entry at public social events he'd attending for years without issues
|There were New York Police Reports included a 911 call a few months after the commencement of the Gildred's lawsuit. The x-allege Tango Lover of Tom Gildred's wife was reported to have suffered a near miss-hit on his life, which could have landed him in a comma, if not death or paralysis.

Not enough perhaps?
The allegations is allege to have stemmed from an outrage Tom Gildred who was willing to do anything so that Carolina his wife will not leave him for the Tango Lover.
Transcripts have revealed the wealthy Gildred Family have reverted to cautioning but could not dissuade the younger of the Gildreds of San Diego to let it go. Thompson's parents Lynn & Phil Gildred once owned the Fox Theater of San Diego and are vested owners of multi-unit residential properties in Maui Hawaii. The Gildred Companies are know to be owners of multi-million dollar properties commercial and residential through San Diego.
The Gildred claimed according to New York Supreme Court Documents files by Seth their attorney the allege lover sort to extort $10,000.00. The Gildred's seeks $250,000.00 according to court documents.
In the abstract Tom Gildred and wife Carolina (Mother of two allege DaCa Kids. Daughter Diana and Son Bryant Castillo, both kids having disgruntled remakes concerning their isolated Mexican Father who have been ridden thereof. Years ago. Carolina have been allege to have illegally crossed the boarder from Mexico and have had at lease one run in with the Law in Los Angeles for transportation of methamphetamine sources revealed while with her two young kids Bryant 3, and Diana 5. The father have since been restrained from having any part to do with their lives, but thanks to Mr. Gildred especially after the x-lover affair altercations most of Carolina's siblings have been reunited with her from Mexico). As for Tom Gildred, in reverberation to the lawsuit and the many out of court harassment tactics he earned himself an unexpected defense from his wife's x-allege lover and Tango Partner in the forms of a number of scalding YouTube messages sounding off the allege details of a lovers gross distress and a few websites in the names: http://DanceWithMe.org

http://DWM.dance http://www.DanceWithMe.foundation http://CarolinaGildred.com http://TomGildred.info http://emeraldtextiles.info and http://twitter.comgildredtom/gildredtom (the Later) according to (Tom Gildred's) lawyer Seth Rafkin of Carlsbad North San Diego.
These and other innocuous criminal acts are not being investigated because they are barb-wired with so much wealthy connections that before a local police detective were to begin an investigation, far less taking police reports (i.e.: wife Carolina Gildred in 2016 attempted to create a report of Husband Tom Gildred of 'an allege gurgle pilling after-midnight attempt" which left her ankles and above her knee cap with black and blue spots). On the record even after the wife admitted that Quote


! Quote " Tom awoke me in the middle of the Night and said HEAR TAKE THAT - and muttered - you're gurgling" unquote! She then assuage dozing off.
Seth Alan Rafkin Esq., "Alan is known to have saved Tom Gildred's Emerald Textiles commercial Linen Company in an intellectual Property Theft Angelica Textiles vs Emerald Textiles of which he earned 1.5 million in legal expenses after the long court battle in San Diego..
The very said attorney is under review by the legal board of ethics for swiping out an iPhone camera and began illegally video taping the aggravated harassment scenes in NYC just in September allege to have been preempted by him and his clients in hopes to provoke a physical confrontation from the wife's x-allege love. Both incidents were instantly reported to the NYPD - one incident earned a 911 call when Tom physically confronted Michael Foster immediately steps from the x-allege tango lovers office building the following Friday afternoon in Chelsea NYC. Apparently at this time the Gildred duo wish to impute an attack on themselves in New York in order to draw consequential alignment to their attorney's frivolous lawsuit.
The merits of the lawsuit stands affirmative that what is left only to litigate defendant's counter claims seeing that Seth already confirm a settlement which Prose Litigant denied and the judge...
THE FOLLOWING ARE THE RECENT TRANSCRIPTS OF A COURT APPEARANCE BY THE GILDREDS IN NEW YORK CITY ON SEPTEMBER 18TH, 2019.
The full report (here) includes some Paraphrased and some as Per Verbatim:
......The court was interestingly "Well Mannered". Perhaps something to deal with having presidency residing Judge Her Honorable Kaplan (Chan).
Defendant (ProSe) turned his phones to "Off" and "Silence - Vibrate Only", and commenced a live game of virtual chest. Level "A" on his new 2020 iPhone.
At about 10:09AM the role calendar called #5 (Loud Enough); "Gildred - Foster".

.Sec#2.TRANSCRIPT OF THE SUPREME COURT 09/25/19 Her Honorable Judge Kaplan (Chan)
Continued from above..Sec#1.:
Defendant (ProSe) entered room #422 and conspicuously crossed the path (Respectively) between the Judge (In Session) and index applicants On-Hold seated during the calendar roll call.
Defendant (ProSe) approached the chambers Law Clerk and inquired of the attendance status of plaintiff on Calendar Role Call #5 Gildred vs Foster. The clerk's legal officer in charge summoned the Plaintiff (Aloud). "GIlDRED". At this point defendant took a seat far left corner of room #422 - The Plaintiff his wife and council was seated somewhere in the center of the room.

In less than about 15 minutes, Judge Kaplan called on Calendar #5 Gildred common up!

JUDGE:-
Inadvertently! Conspicuously!
The police harassment Report (of "2" consecutive incidents miles apart over 2 days, of a confrontation to harass and incriminate involving Mr.. Thompson Philip Gildred against ProSe Defendant Michael Foster at 66 center street and 17th street 9th Avenue outside ProSe's office building.) Report#:4555/ 09/18/19 and 09/20/19. full story here:
https://www.facebook.com/NewYorkTango/posts/2339555986110313/
Mr.. Gildred:
My 20 years of dance training professionalism and the loss of its fruits for the last "3" years? Then I deserve a day in court and at minimal compensation for those losses.
Let the Gildreds of San Diego go on with their Lives and I may not even have to follow through with the legal civil suit against Them in San Diego California. Fire
orney Seth Alan Gildred of San Diego who once defended CEO Tom Gildred emerald Textiles v Angelica Textiles, Tom Gildred of Gildredco and the gildred Companies who's names are indigenous to theordore gildred, tory gildred, ted and Julie gildred. The courts in New York the honorable Senior Administrative Judge Kaplan (Chan)