Subject: Thank you for your Rancho ValenciaVIP Villa Confirmation: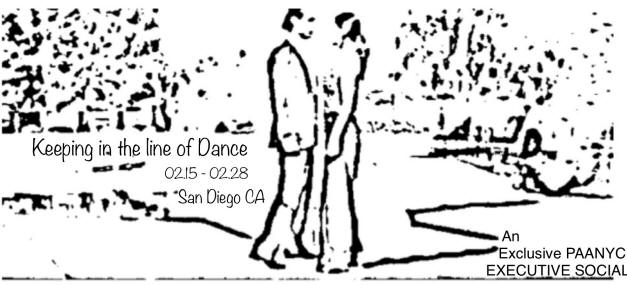 Independently promoted by: PAANYC Premier Advertising Agency New York City Feb 15th - Feb 28th 2017
Carmel Valley Executive Chef's
Preregistered Guest list...IN
THE VILLAS AT RANCHO VALENCIA
We'll be in touch soon.

In the meantime, take a look at the program schedule and overview my public FB in the photo gallery, and learn more about Michael Tango.

Happy Dancing.

Technique & Balance™ elite Executive Dance Programs for Male & Female Professionals featuring 2-hr Cocktail & Brunch RSVP The Villas at Rancho Valencia.

Attorney Search John Robert Mayer - #197765 Current Status: Active This member is active and may practice law in California. See below for more details. Profile Information The following information is from the official records of The State Bar of California. Bar Number: 197765 Address: John R. Mayer, APLC 3033 5th Ave Ste 227 San Diego, CA 92103-5828 Map it Phone Number: (619) 255-1357 Fax Number: (619) 342-7118 Email: john@johnrmayer.com County: San Diego Undergraduate School: Univ of California Santa Barbara; CA District: District 4 Sections: None Law School: Thomas Jefferson SOL; San Diego CA Status History Effective Date Status Change Present Active 12/1/1998 Admitted to The State Bar of California Explanation of member status Actions Affecting Eligibility to Practice Law in California Disciplinary and Related Actions Overview of the attorney discipline system. This member has no public record of discipline. Administrative Actions This member has no public record of administrative actions. Star Studs line up: guest invitees & elite members
John Mayor is a PUNK who simply couldn't find himself a real case: instead himself and John Mayor of Esteem Law Firms johnrmayor.com have given summons to Michael Foster the lone "IMPOSTA" who some how imaginably secured an affair with Defamation, BlackMailed, Tortured, Tormented, Harassed, Stalked, and all the CRIMES any PUNK attorney WHO are not qualified enough to find themselves a REAL COURT APPEARANCE.
Imagine his focus is on a case about SEX outside of Marriage - Only a Seth Rafkin could think of such a CASE LAW in the Law offices of John Mayor and Seth Rafkin New York, NY, New Jersey, Del Mar San Diego California in assertive motions to Carolina and Tom Philip Gildred CEO of Emerald Textiles and the esteem FMT Consultants of San Diego's EY Entrepreneur of The Year. SHAME Business Man Tom Gildred of son to Fox Theater Owner San Diego Theodore Gildred Fairbanks Ranch, Rancho Sante Fe, Carmel Valley San Diego, USA.

Print Document List
Narrow By Options
Sort By: To view details, click on the Doc # link
Doc #

Document Type
Information
Status

Received Date
Filing User
View

1
SUMMONS
Processed
04/17/2017
Rafkin, S.

Confirmation Notice
2
COMPLAINT
Processed
04/17/2017
Rafkin, S.

Confirmation Notice
3
NOTICE OF APPEARANCE (PRE RJI)
Processed
05/08/2017
Figeroux, B.

Confirmation Notice
4
ANSWER WITH COUNTER-CLAIM(S)
Affirmitive answers to Complaint and Details on accounts of alleged claims and on account to affirmi(..)
Processed
05/19/2017
Foster, M. (Pro Hac / Pro Se)

Confirmation Notice
5
EXHIBIT(S) - 1-3
Details on accounts of alleged claims and on account to affirmitive counter claims
Processed
05/19/2017
Foster, M. (Pro Hac / Pro Se)

Confirmation Notice
6
EXHIBIT(S) - x3a
SMS and Text Messages and voice transcripts of Complainant and Defendant 3-6 moonths
Processed
05/19/2017
Foster, M. (Pro Hac / Pro Se)

Confirmation Notice
7
EXHIBIT(S) - Tom
Text Message from Complainant fearful orders to Defendant after letter of abuse in marriage
Processed
05/19/2017
Foster, M. (Pro Hac / Pro Se)

Confirmation Notice
8
EXHIBIT(S) - FNL
One of general letters from Defendant to Complainant consistent with good faith contrary to Complain(..)
Processed
05/19/2017
Foster, M. (Pro Hac / Pro Se)

Confirmation Notice
9
Deleted
10
ANSWER (AMENDED)
This document updates the preceeding document answer 'it corrects pro se's typo
Processed
05/20/2017
Foster, M. (Pro Hac / Pro Se)

Confirmation Notice
11
EXHIBIT(S) - 2a
This Document in addition to to Exhibits 1,2,3 is a subsection continued of exhibit 1A: defendants t(..)
Processed
05/20/2017
Foster, M. (Pro Hac / Pro Se)

Confirmation Notice
12
EXHIBIT(S) - 3A2
This exhibit contains info about Partnership deals, program schedules, bills and reciepts and some t(..)
Processed
05/20/2017
Foster, M. (Pro Hac / Pro Se)

Confirmation Notice
13
EXHIBIT(S) - 1-3
This document contains personal text messages from Complainant and some about pregnancy issues this (..)
Processed
05/20/2017
Foster, M. (Pro Hac / Pro Se)

Confirmation Notice
14
RJI -RE: REQUEST FOR PRELIMINARY CONFERENCE
Processed
05/25/2017
Foster, M. (Pro Hac / Pro Se)

Confirmation Notice
15
NOTICE OF MOTION (Motion# 001) - *Corrected*
Processed
06/12/2017
Rafkin, S.

Confirmation Notice
16
MEMORANDUM OF LAW IN SUPPORT (Motion# 001)
Processed
06/09/2017
Rafkin, S.

Confirmation Notice
17
AFFIRMATION (Motion# 001)
Processed
06/09/2017
Rafkin, S.

Confirmation Notice
18
EXHIBIT(S) - A (Motion# 001)
Exhibit to Rafkin Affirmation ISO Motion to Dismiss
Processed
06/09/2017
Rafkin, S.

Confirmation Notice
19
ANSERS TO MOTIONS and EXHIBIT(S) - A4
Answers in exhibit to DENY plaintiffs Motion to Dismiss answers and counterclaim post RJI
Processed
06/13/2017
Foster, M. (Pro Hac / Pro Se)

Confirmation Notice